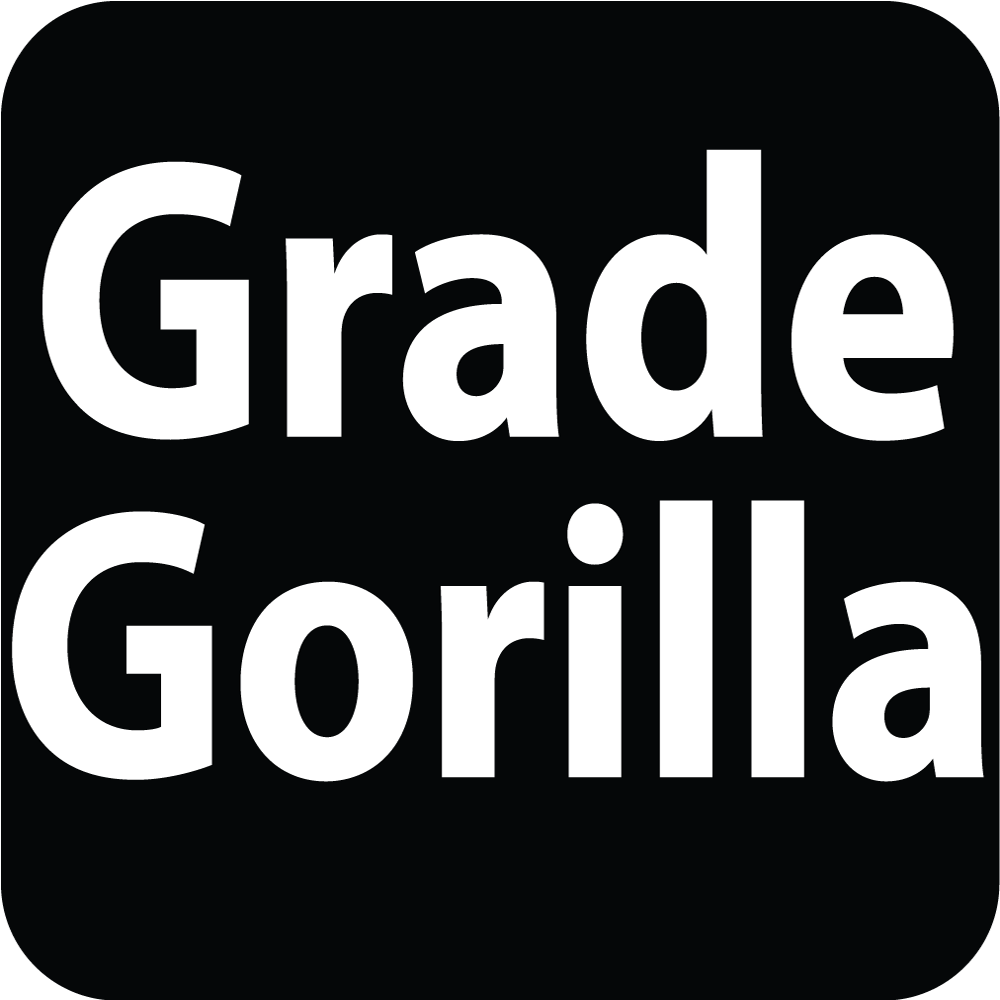 Home
Contact us
Teachers
Entry

Sign In
If you would like to sign up or find out more about our school accounts, please head to the 'contact us' page.
Need Help?
Here's a step by step introduction to getting the best use of features on Grade Gorilla:
Analysis of Results
Formative assessment made easy!
This tool allows you to see how well your students have done question by question, compared to the worldwide average.
Just login to the teachers area, and then pull up a single test done by one of your classes. Now click the 'analyse' button. The site will generate a table and graph like this showing which questions caused problems first time around. It also generates a full table of correct/incorrect answers student by student.
It's great for spotting missed content or areas in need of review.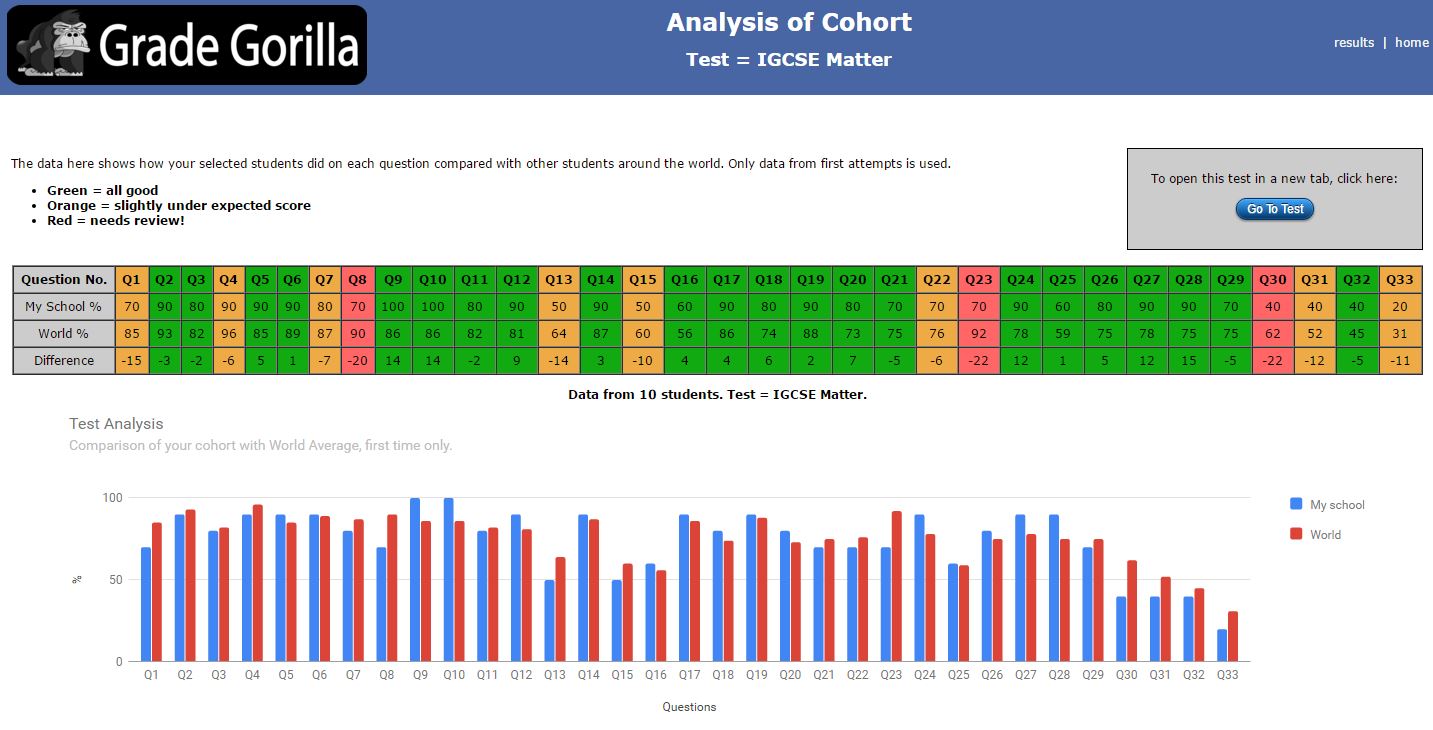 Over 2 million quizzes completed

Grade Gorilla world-wide users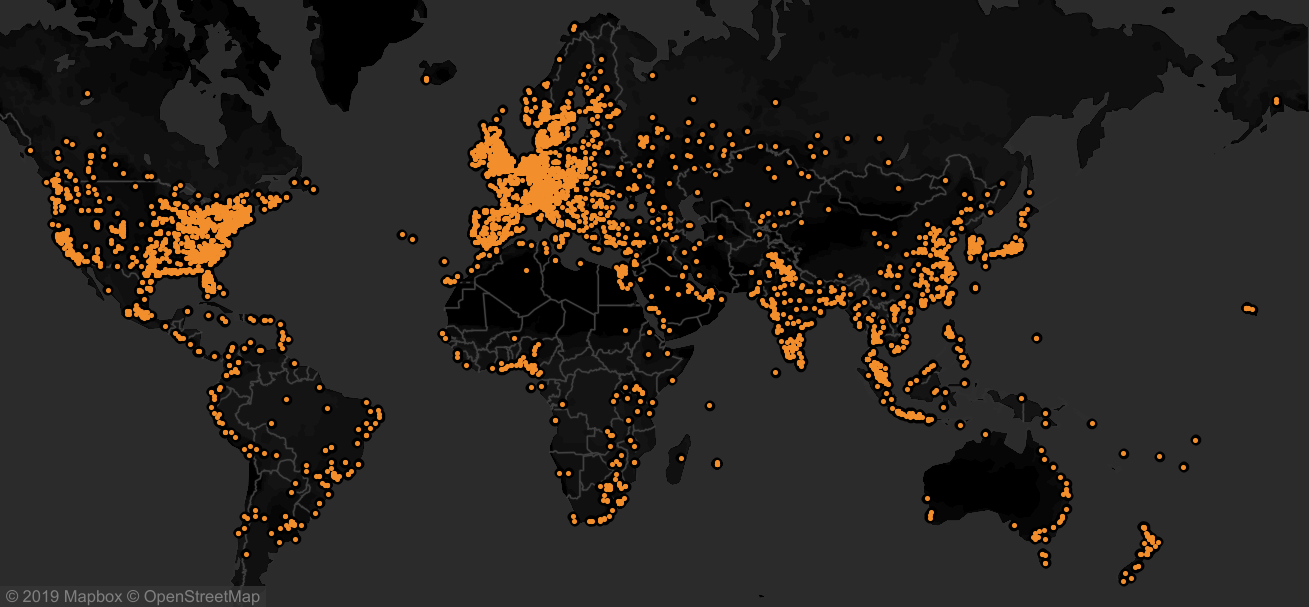 How it works:
This is a free site! Registration is optional.
Just find a topic you want to revise. Each topic consists of multiple choice revision questions. After each section submit your answers to save them and move on. You can check and change them later.
At the end of each revision quiz you can either
submit your name , school and a few other details and the scores will be marked and graded, and then sent to your school. You can also go back and check the wrong answers which turn red. This is the useful bit for revision.
select 'guest' to get your test marked and graded with no school details needed- useful if your school's not registered yet.
Are you ready?
If you need practice questions at the end of your physics topic, this IS the #1 site - and it's FREE!